The company manufacturing Allister garage door opener systems is Nortek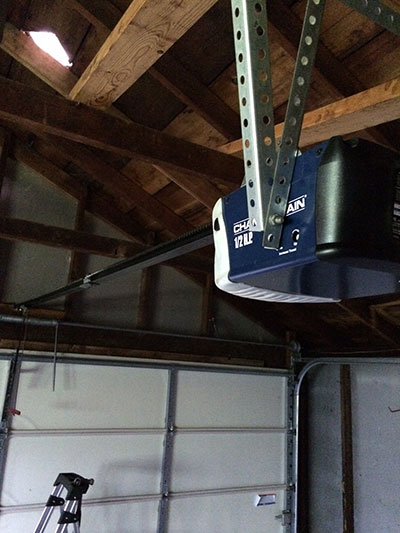 It offers two types of openers and two types of motors to customers. There is a wide range of accessories available as well.
Traditionally, the brand has offered chain drive openers. The chain is strong and durable and allows the entire system to operate reliably for a long time to come. The major drawback of the drive chain is that it is noisy. The good news is that noise levels can be kept down with regular lubrication of the chain. More recently, the brand has introduced belt drive systems. They have the same principle of operation as their traditional counterparts, but use a belt instead of a chain. The belt does not create high friction when running and this keeps the noise level low.
The classic models of the manufacturer have AC motor. These types of motors are dependable and tend to have a long useful life. Now, there are also openers with a DC motor, which has smoother, quieter and more energy-efficient operation. These models come with battery backup and operate even when there is a power outage. This is an important advantage especially for people who find it difficult or impossible to lift the overhead garage door manually.
There are different horsepower options with the Allister garage door openers. The standard one is 0.5 horsepower. It is also possible to get one third or three quarters horsepower. The former option is suitable for one-car garage doors while the latter is a good choice for heavier two-car garage doors.
The standard accessories available with the openers of the brand include three-button remote control and a wall-mounted console. Some models come with a keypad that can be installed outside and used for operating the door when you do not have the remote around.